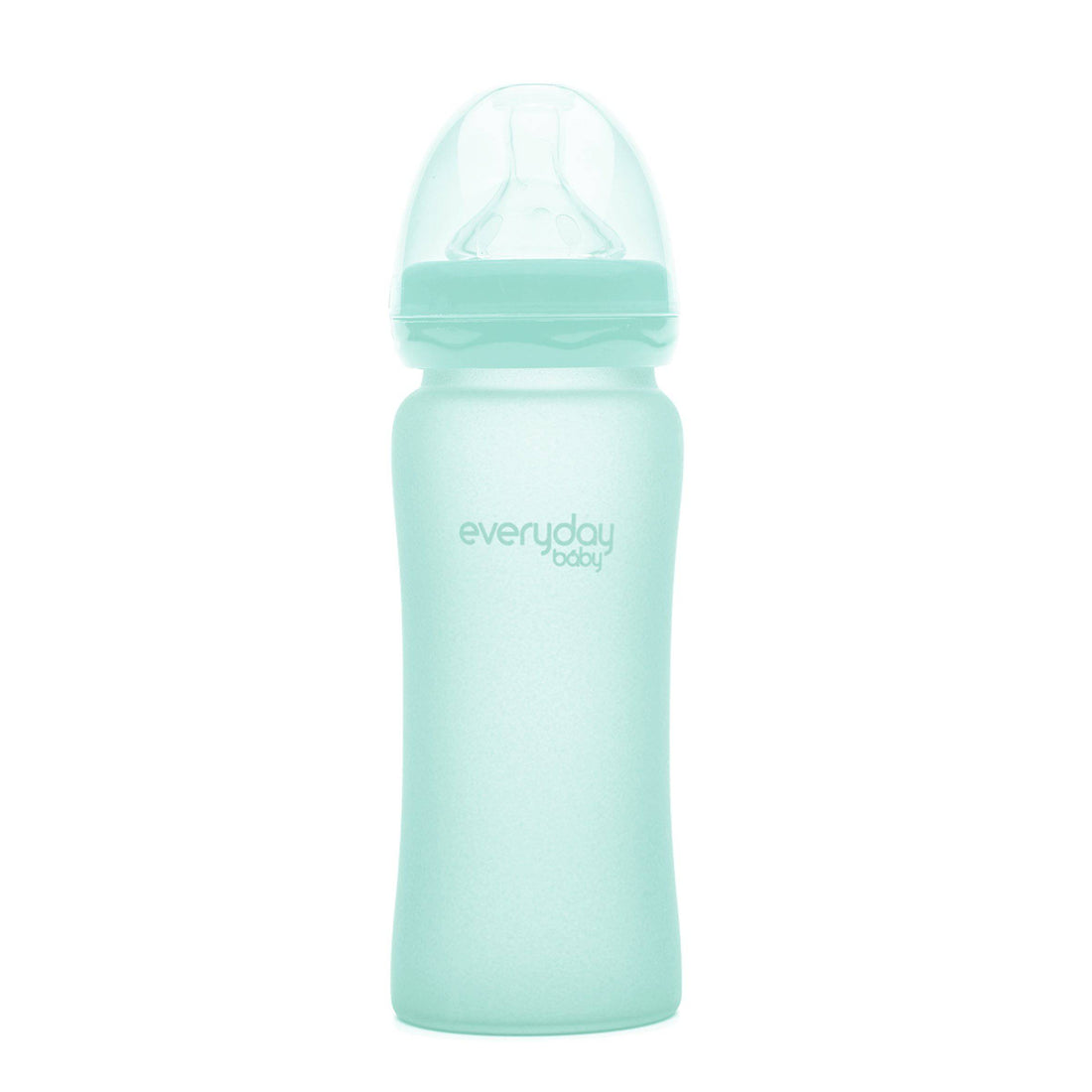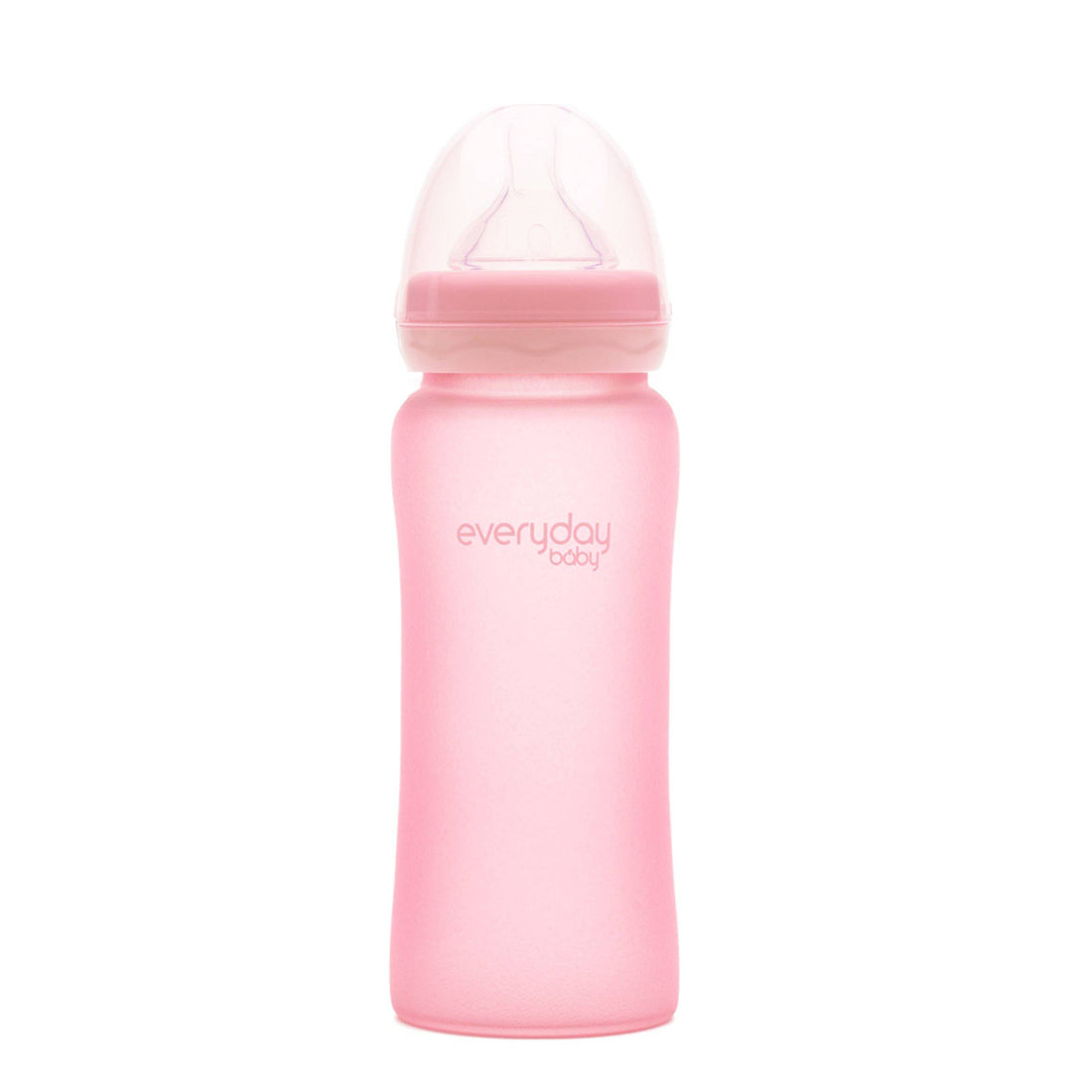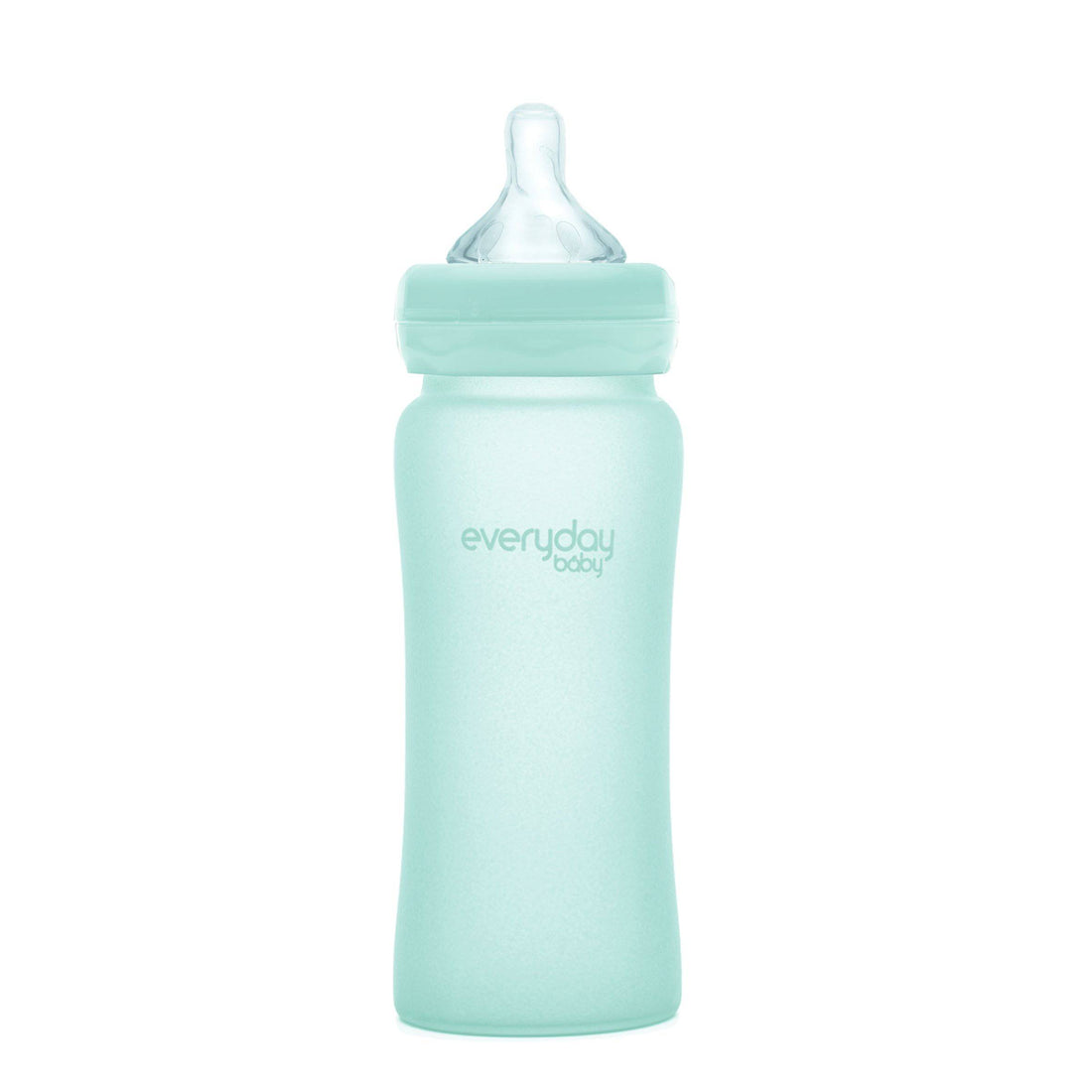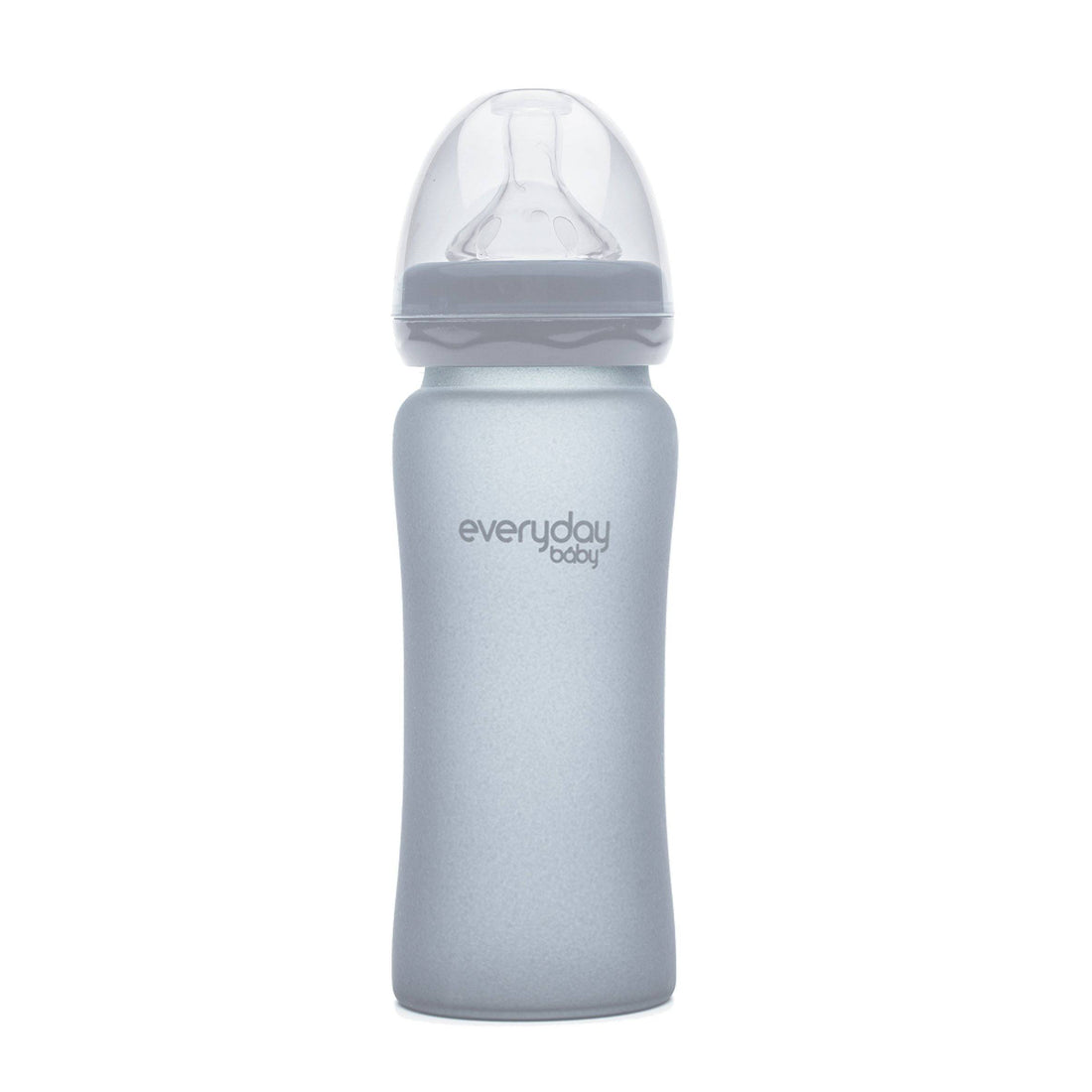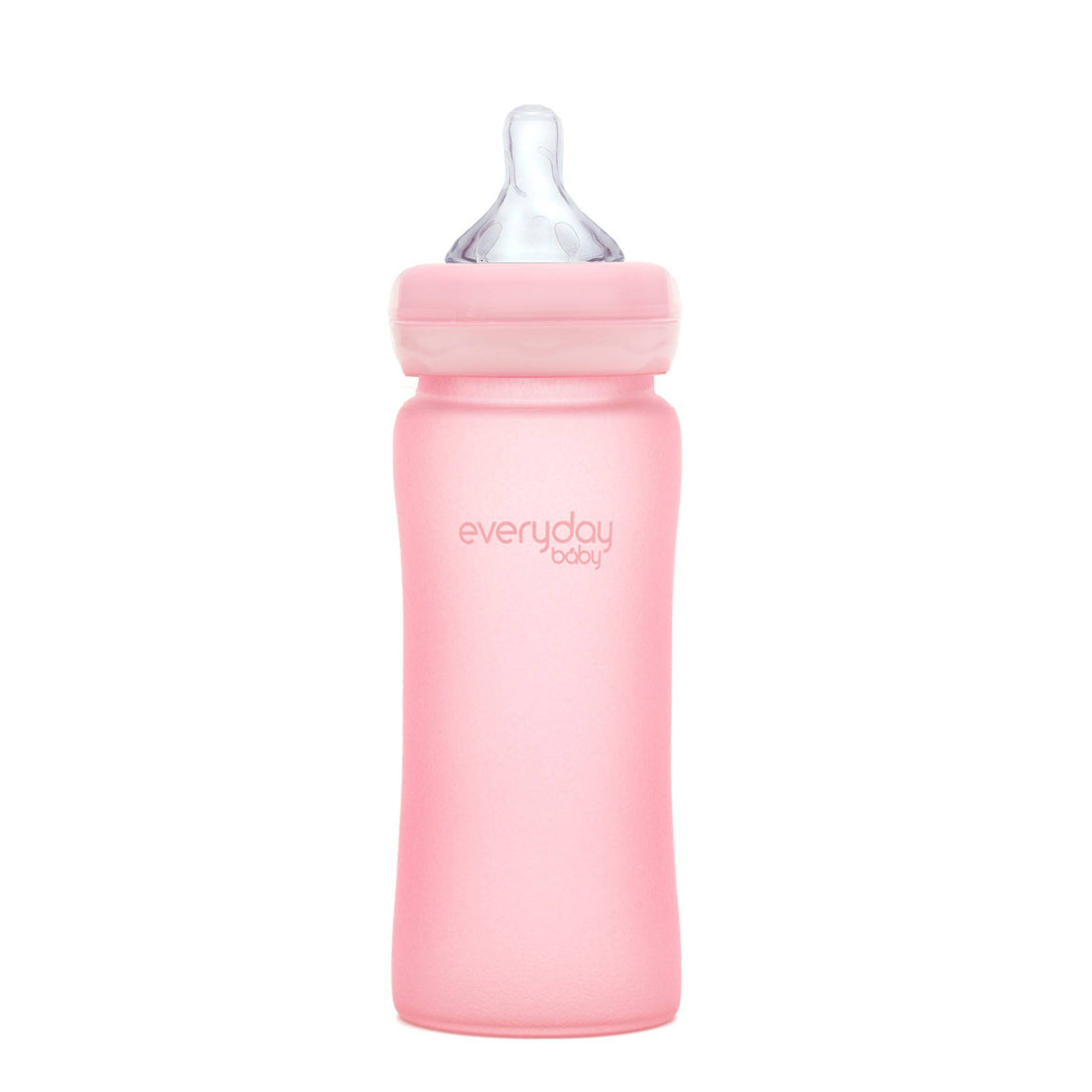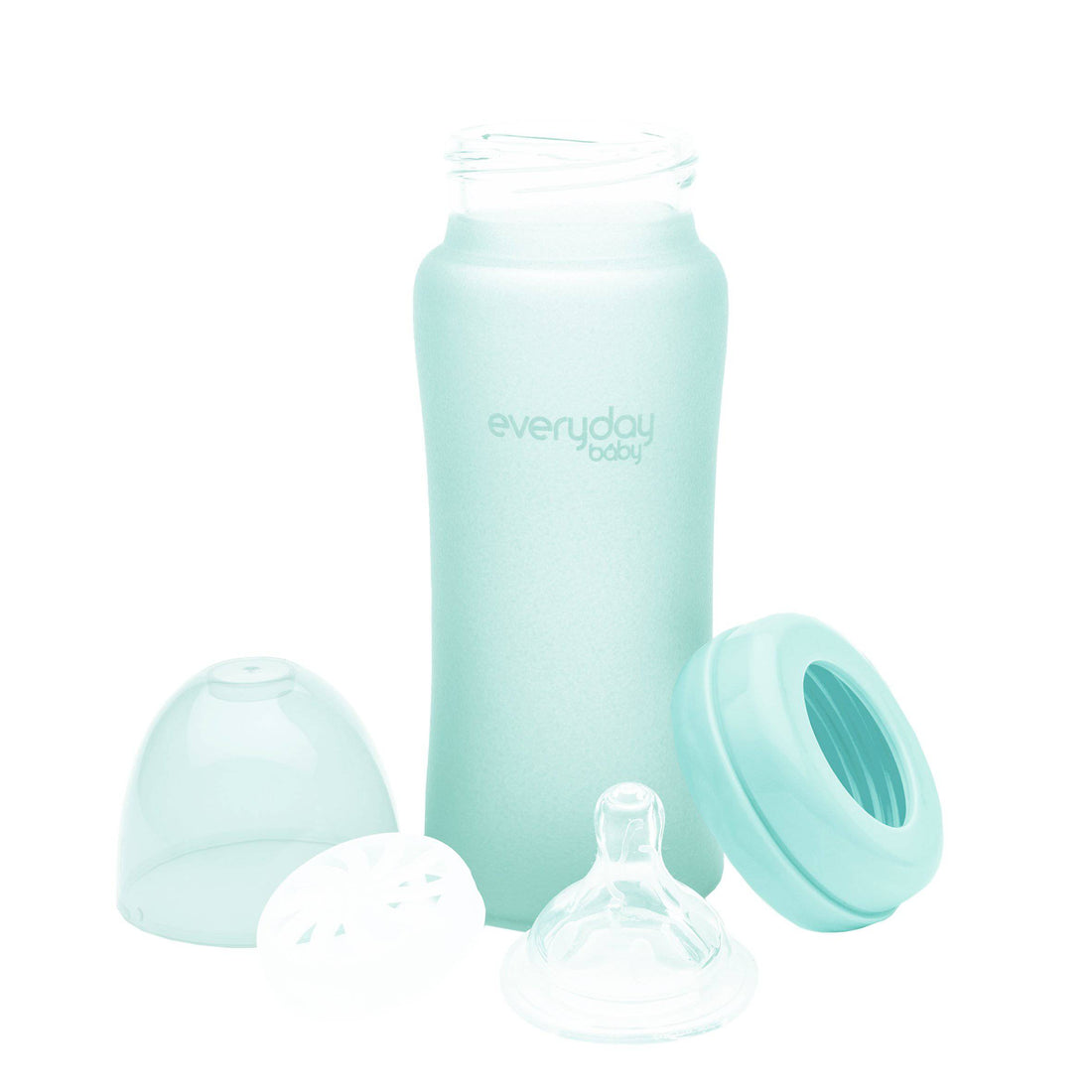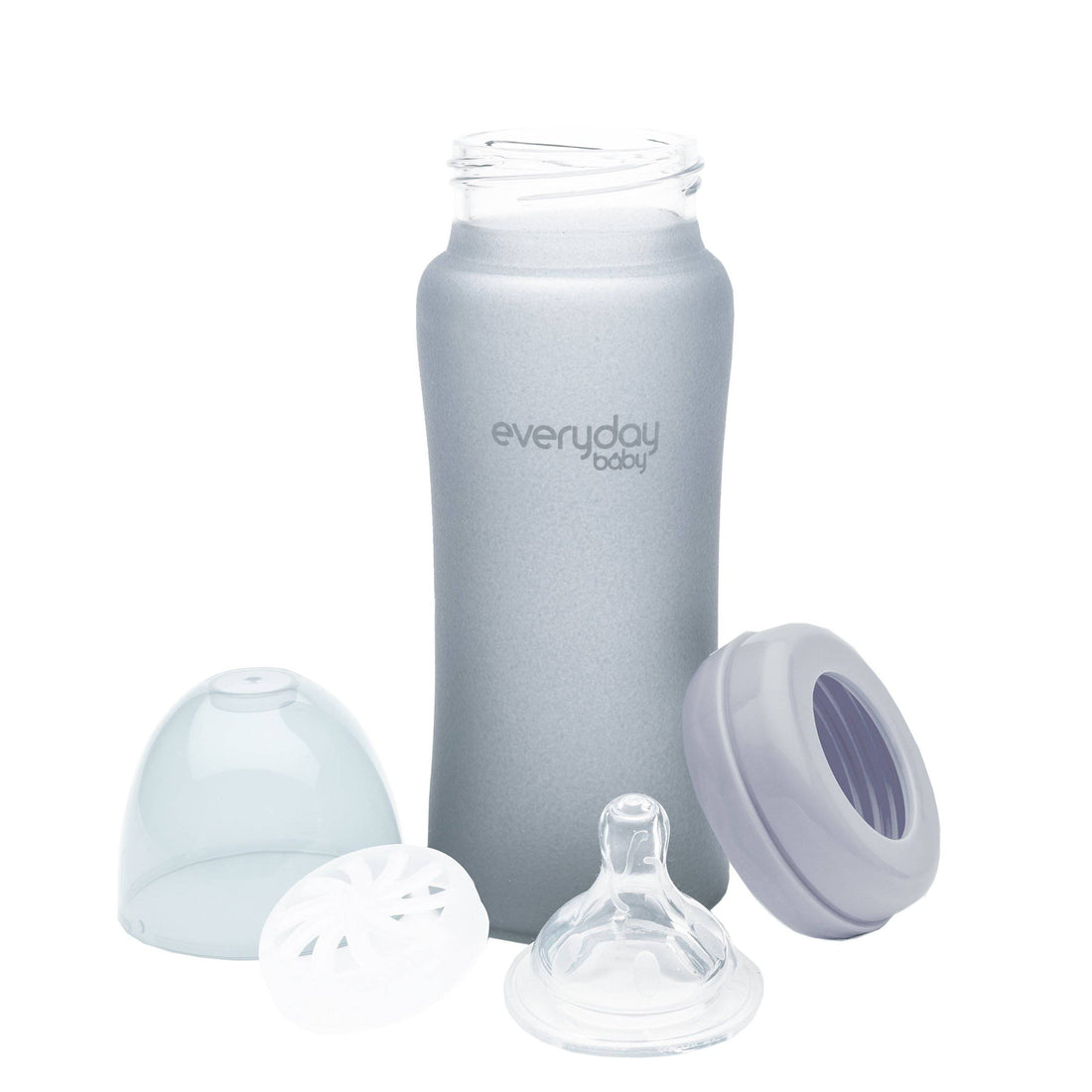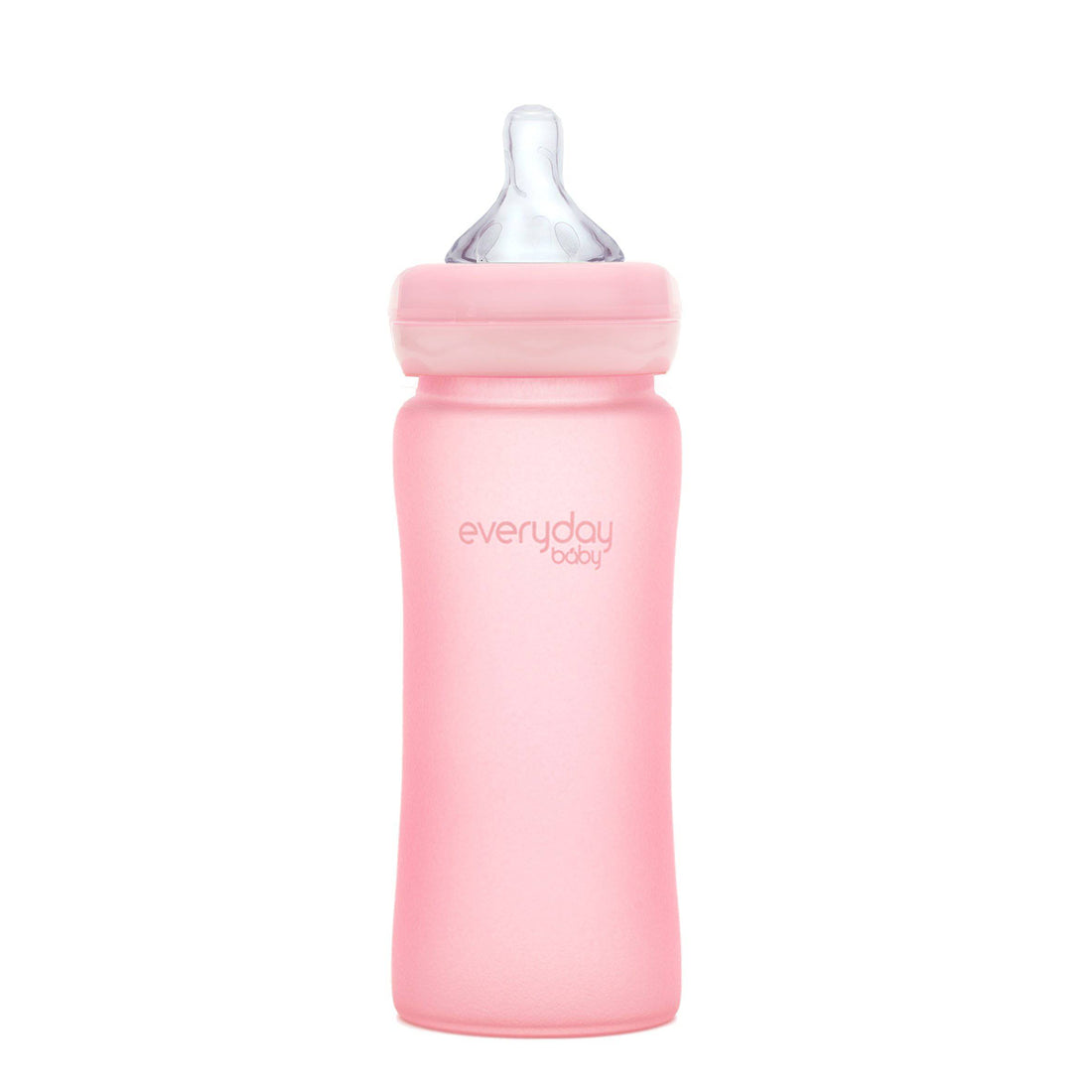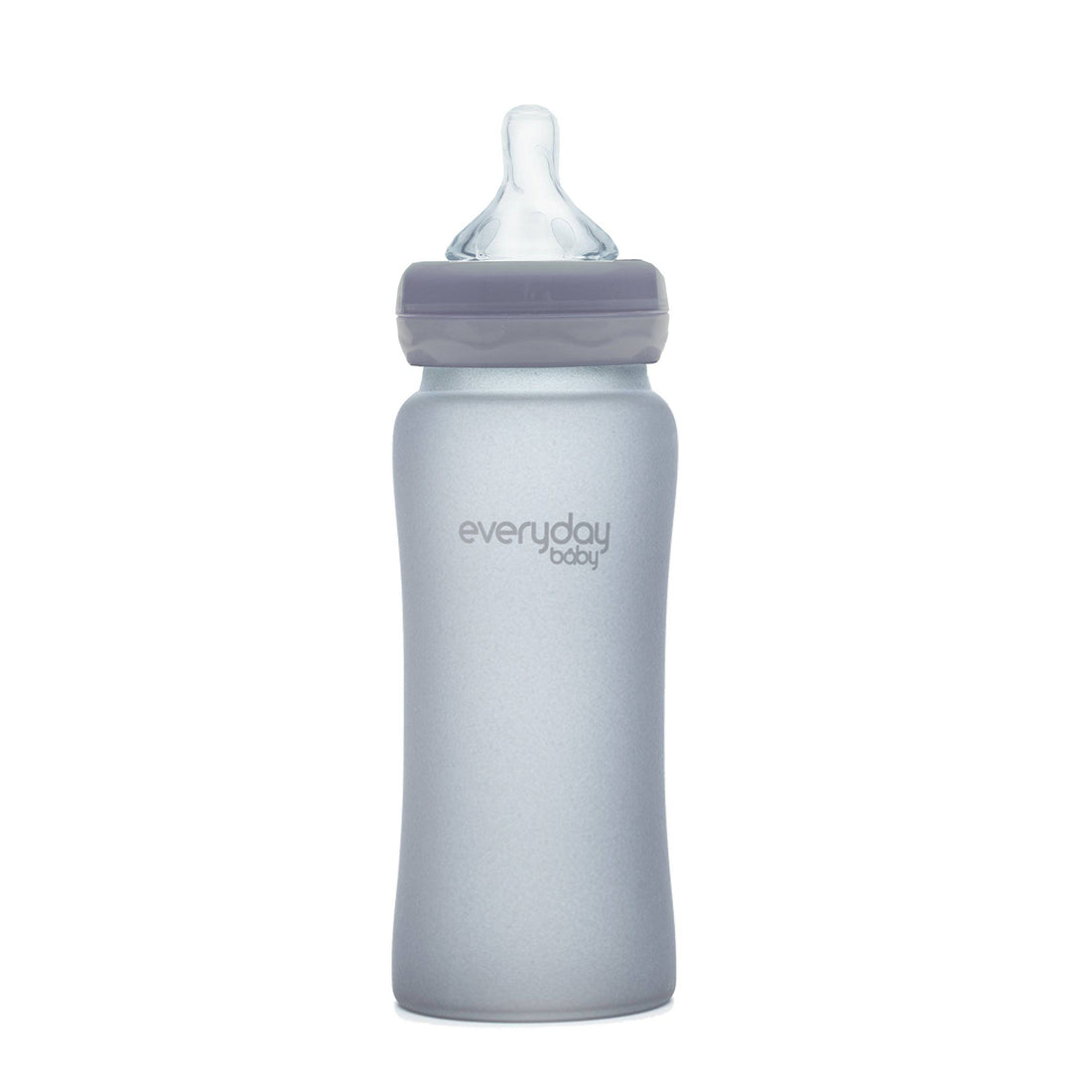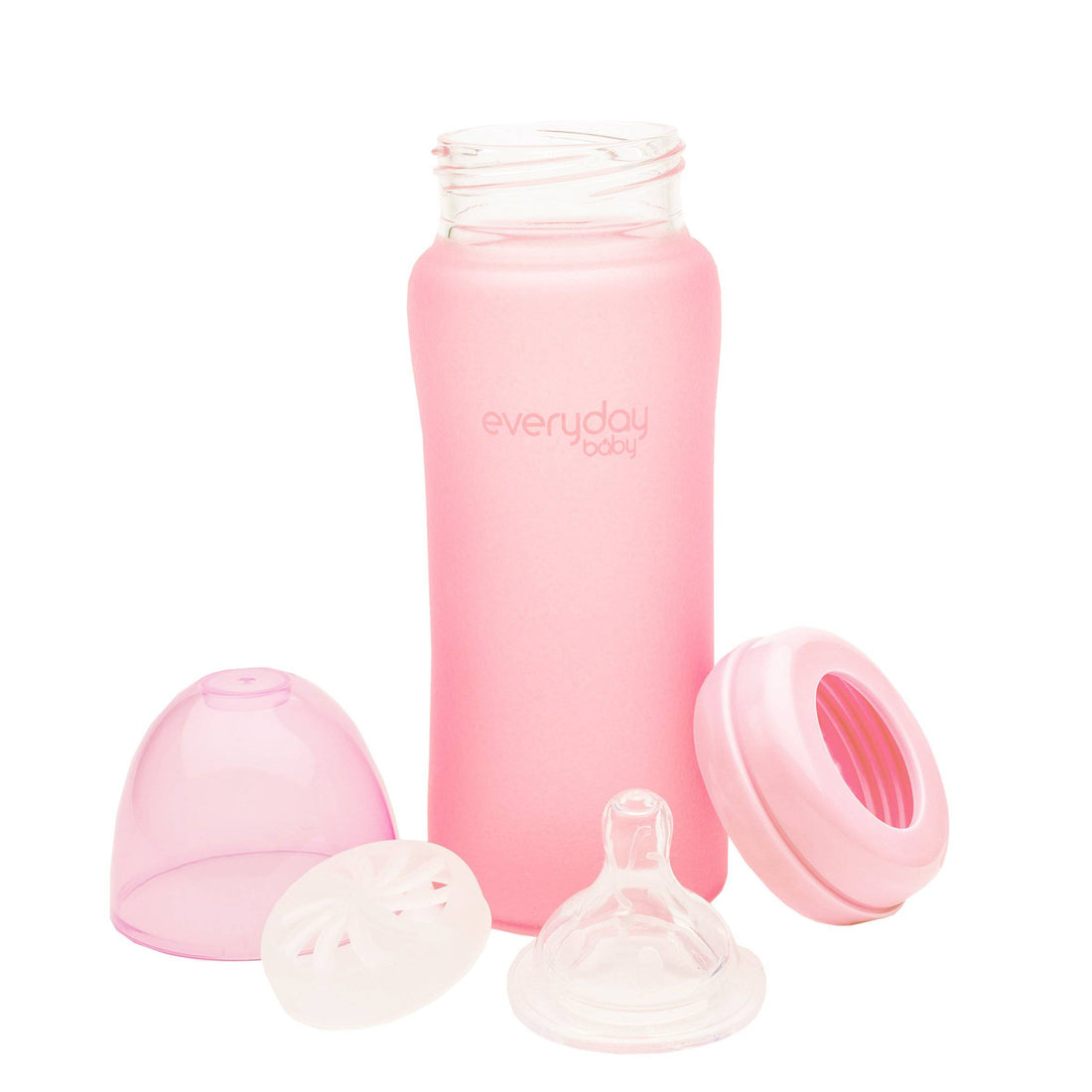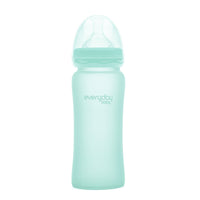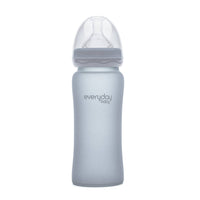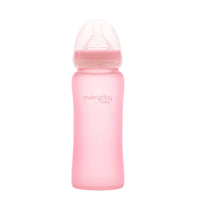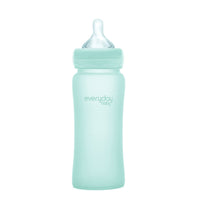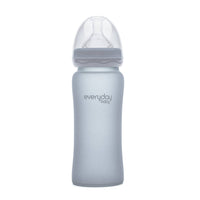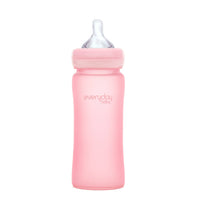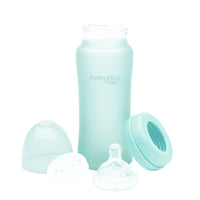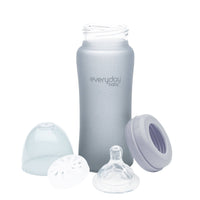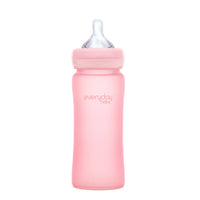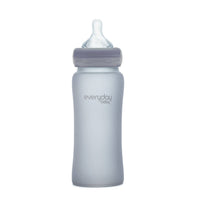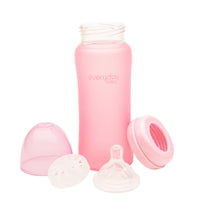 Glass Baby Bottle Dishwasher Safe 300ml
GLASS BOTTLE IS THE RIGHT CHOICE
Our baby bottle is made of glass, because it´s the right choice for your child. It doesn´t release harmful substances as plastic does
LIGHTWEIGHT GLASS
The bottle is made of a lightweight high quality glass and easy for your baby to hold. Glass is also easy to get clean, so you don´t have to spend a lot of time washing up.
SILICONE COATED
The outside of the bottle has a coated layer of silicone. The glass can still break but the coating prevents it from making a mess on the floor. You can dispose the broken bottle easily and there is no massive clean-up needed.

Tested by Intertek
STERILIZE Before using the bottle for the first time, it must be sterilized. Separate the bottle and its parts, place in a large pot of boiling water then cover with a lid and boil for at least five minutes. WASHING INSTRUCTIONS Safe for dishwasher, boiling and steam sterilization. Hand wash: Wash each part separately and rinse well. After cleaning, place the product in a ventilated area where it can drain and dry properly. STORAGE Store the bottle in a closed space at room temperature.
Our story
The idea for Everyday Baby arised even before we had our own children. We had a strong belief that the materials we use and consume have an impact on our health, both in the short and long term. While we as adults have the opportunity to choose which material we use, our children are completely dependent on the choices we make for them. As fathers, it is our responsibility to ensure that our children aren't exposed to unnecessary health risks.
That we need to reduce the use of chemicals due to negative environmental and health effects, is something that most of us are aware of. Despite this, plastic products are still made and used for children when feeding. It has been shown that plastic baby bottles release millions of microplastics during sterilization, rinsing and preparation. Children thus ingest millions of microplastics every time they are fed with a plastic bottle. Younger children, especially infants, are particularly susceptible to these chemicals while their organs are developing. What we give our children is therefore more important than what we use and eat ourselves.
Through Everyday Baby, we contribute to the elimination of unhealthy substances in children's products. As a step to prove that this is possible, we have created two series of high-quality products - without unnecessary chemicals and made out of durable materials.
Everyday Baby is our contribution to creating a better future for our children, all children.
Everyday Baby was founded by the three fathers Andreas Bengtsson, Edon Ramadani and Fredrik Persson